"Influence to African Youths"
Holding on to this motto, I started a Japanese education in Tanzania, Africa.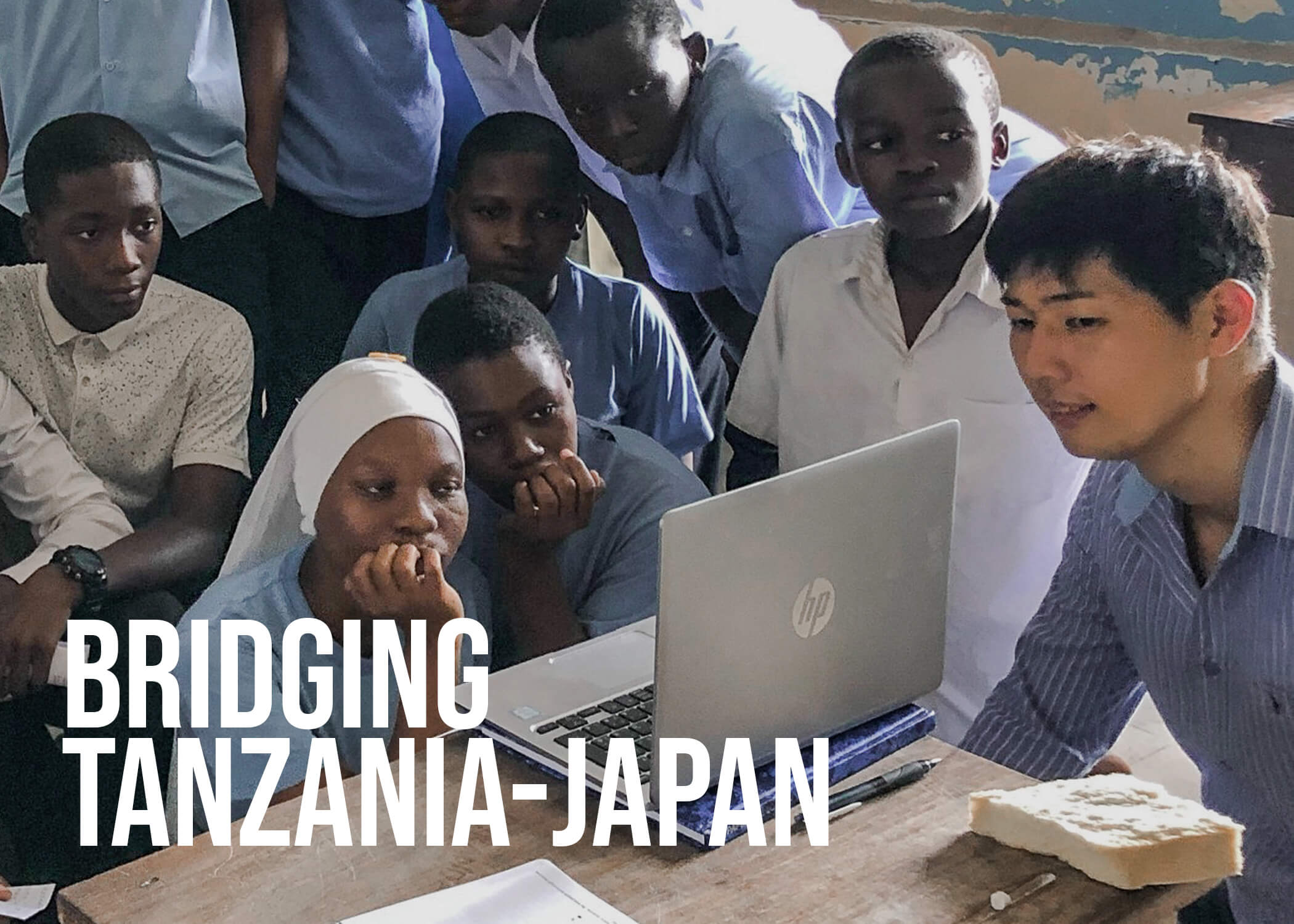 The main purpose of the education is neither simply to convey Japanese culture nor to increase the population of Japanese speakers, but for the 'empowerment' of both African youths and Japanese companies. Simply put, by teaching the youngsters Japanese language, they will have a better position in the eyes of the world and will certainly benefit local Japanese companies as well.
I strongly believe that we cannot expect a stable growth of new businesses between countries just by having supports and investments. This is where bridging (in this case, Japan – Africa) comes to play its role. By doing so, we could overcome the general challenges, for instance, the difference in labor culture and language barriers.
Hence I launched Japanese education for the African youths as the kickstart to a better future.
Language is something that you cannot understand without understanding the cultural background first. So 'Japanese cultural background' is also on the menu.
Two merits of the education:
Chosen (African) students will go to high schools in Japan for 3 years and graduate there. This is a great chance for them to experience speaking with the Japanese, live in their culture and further understand about Japan and its language. These students are the 'bridge' between Japan and Africa.



African students learn Japanese language at an early stage (starting from secondary school). This means that by the time they got into universities, they already have a strong weapon in their arsenal and can focus more on other skills.
Boring education is bad education. So we started off by teaching them Hiragana and sing some songs. In the future, I think I would like to do a cultural exchange with the Japanese communities.
Sure there are challenges in launching the education that could have brought me to my knees but I believe it's worth it.
Youths, be ambitious!